I'm not sure how I made it into Year 30 of life without ever having visited a chiropractic office, but I finally took the leap recently. I didn't visit alone; my husband and three kids (ages 6, 5, and 3) joined me and we all five received an examination.
Dr. Claire at CK Family Chiropractic was kind and professional right off the bat.
She made us feel comfortable, which is no easy task when you're filling out introductory paperwork for 5 people while 3 young children argue over who's going to be examined first!
After we got the paperwork squared away, all five of us went back to the exam room together. Dr. Claire checked height, weight, and looked for any problem areas we might be experiencing. As we were talking, she mentioned she had worked at a daycare for many of her college years, and that made perfect sense to me after seeing how patient and unphased she was with the kids.
In fact, infants and children are one of her specialties!
My kids haven't had any pain areas or recent health issues, so we decided not to have them adjusted after the initial exam. But since I've had leg/foot pain and my husband has recently dealt with some tenderness in his shoulder, both of us decided to get adjusted.
Dr. Claire was efficient and capable as she worked her way through the adjustment.
There's really nothing like the feeling you get when your back cracks just right! As my husband and I took turns getting adjusted, our kids played with the toy doctor kit in her exam room. We were the only patients in the office, and it was nice to not have to worry about disturbing other people with noise/kids running around.
If you're looking for a family friendly chiropractic office, Dr. Claire definitely checks that box. We rarely schedule a "family appointment" for anything since we as parents are outnumbered and it can be stressful keeping three young kids in check. In this case, it was definitely the right choice. She had all of us examined and adjusted in just over one hour.
Thank you, Dr. Claire, for making my first chiropractic experience an overwhelmingly positive one! We will be back!
—————————————————————————————————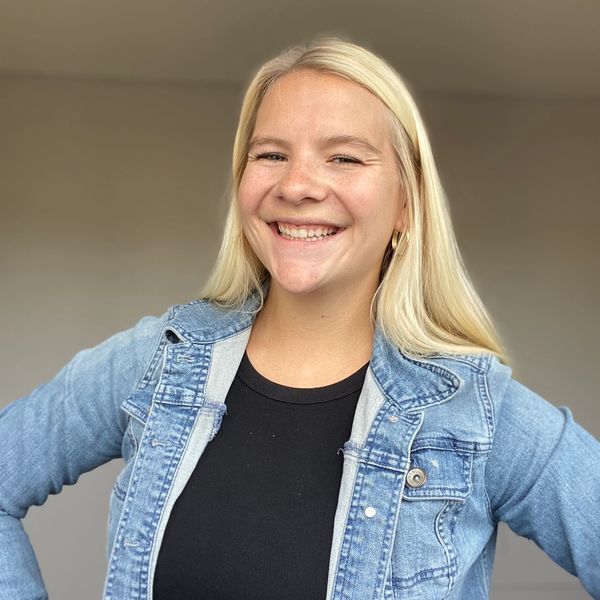 Meet Dr. Claire
Dr. Claire is a Cedar Rapids native where she graduated from Xavier High School in 2015. At Xavier she played basketball and softball. After high school fitness and health remained important in her life. Dr. Claire loves working with athletes. Whether that be prepping them for their big game or helping them heal from injuries.
After high school, Claire attended the University of Iowa with a major in Exercise Science. During her time at Iowa she worked at a daycare and that is where she found her passion for working with kids. Dr. Claire loves having kiddos visit her in the office and making sure they are feeling their best for mamma and daddy.
Once Dr. Claire finished her time at Iowa she headed off to Palmer College of Chiropractic in Davenport. That is where she continued her education and fell even more in love with helping people feel better everyday.
Dr. Claire graduated from Palmer in 2022 and moved back to Cedar Rapids where she opened up CK Family Chiropractic. She practices palmer package which involves Gonstead, Diversified, and Thompson.
She is certified in Logan and activator which are low amplitude techniques wonderful for expecting mammas, kiddos, and elderly patients. Dr. Claire is a hands on doctor that believes through an adjustment the patient can experience natural healing.
1756 First Ave SE
Unit 2
Cedar Rapids, IA 52402
[319-200-2553]
Visit her website here!
---
Make sure you never miss out on a parenting or community-related blog post: sign up to receive Cedar Rapids Moms posts in your inbox.  While you're at it, join our VIP List to ensure you're one of the first to know about upcoming Cedar Rapids Moms' events and promotions!
---